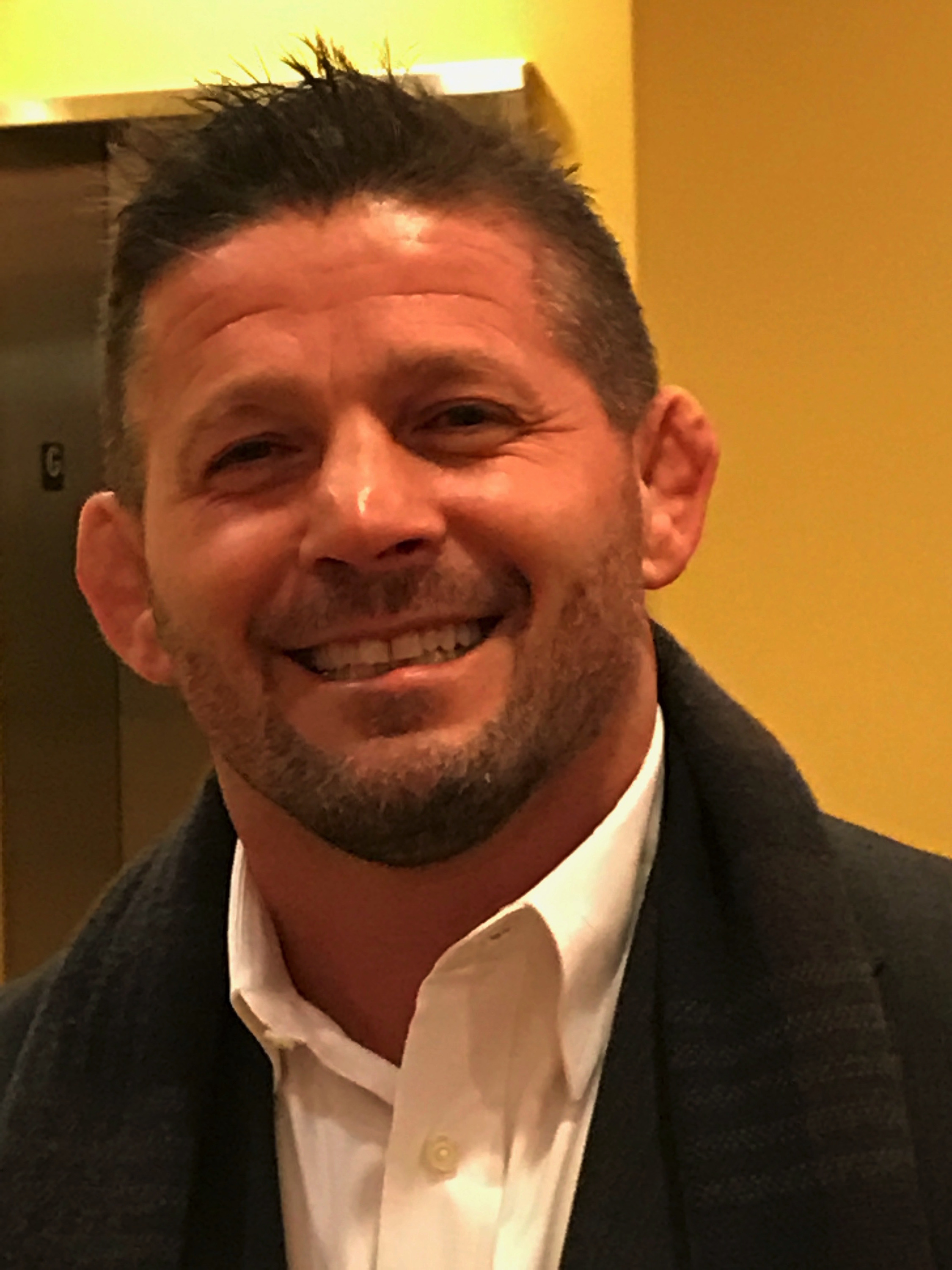 Sammie Henson was named the eighth head coach in WVU program history in May of 2014, and is quickly bringing the program to new heights.
Henson brought with him a 17-year streak of All-Americans, having coached a total of 20 with five NCAA national champions. In Morgantown, he was challenged with the task of extending that streak in a program that hadn't had a wrestler finish in the top eight since 2007. He succeeded.
Pulling freshman Zeke Moisey's redshirt two weeks into the season proved to be one of the most crucial decisions of Henson's career. Entering the 2015 NCAA National Championships unseeded, Moisey put together an historic run, upsetting the No. 15, No. 2 and No. 7 seeds to become WVU's first All-American since Brandon Rader in 2007. He then went on to pin No. 6 Thomas Gilman of Iowa in 52 seconds in the semifinals to become the first unseeded wrestler to advance to the finals since 2003. Moisey dropped a 9-5 decision to No. 4 Nathan Tomasello of Ohio State to cap his season as the NCAA runner-up.
However, the turnaround of the WVU wrestling program started long before the NCAA Championships. The Sammie Henson era opened in Morgantown on November 13, when the Mountaineers hosted former WVU assistant and the Arizona State Sun Devils at the WVU Coliseum. Though the Sun Devils took the match, 19-13, the match in front of 1,200 fans rejuvenated interest in the program.
West Virginia put together it's best-ever showing at the Big 12 Championship in March, accruing a team-high 35 points with four finalists. A.J. Vizcarrondo became the program's first ever two-time Big 12 finalist and was the runner-up at heavyweight for the second straight year. He was joined on the podium by Moisey (runner-up 125), Roman Perryman (runner-up at 149), Jake A. Smith (runner-up at 197) and Bubba Scheffel (third at 184).
In addition to his work with the Mountaineers, Henson started the Mountaineer Regional Training Center, drawing a number of national and international-level wrestlers to Morgantown to train. In the summer of 2014, he guided assistant coach Nick Marable to a spot on the U.S. World Team, and continues to coach Marable, former Olympian Clarissa Chun and national team member Jessica Medina through the MRTC.
A native of St. Charles, Mo., Henson came to WVU from Missouri, where he spent two seasons as head assistant coach. In just two seasons at Missouri, he assisted in producing the No. 2-ranked recruiting class in the nation in 2013 in addition to leading the Tigers to two consecutive conference titles and seven All-America finishes, including one national champion this past season.
Prior to Missouri, Henson was the assistant head coach at Oklahoma from 2009-11. While there, he helped secure the No. 2 recruiting class in the country, coached seven wrestlers to All-America status at the NCAA Championships and helped the program become the top academic squad in the Big 12 during his tenure.
Prior to his stint with Oklahoma, Henson served as the head assistant at Cal Poly (2007-09), volunteer assistant at Nebraska (2006-07), along with stops as an assistant at Army (2002-03) and Penn State (2000-02).
He has mentored numerous national champions, such as Michael Lightner (Oklahoma), Byron Tucker (Oklahoma), Paul Donahoe (Nebraska) and J'den Cox (Missouri), along with several All-Americans, Big 12 Champions, Big 10 Champions and Pac 12 Champions, including: Shane and Dane Valdez (Oklahoma), Witt Durden (Oklahoma) and Josh and Scott Moore (Penn State), Chad Mendes (Cal Poly), Chase Pami (Cal Poly), Boris Novachkov (Cal Poly), Jarrod Patterson (Oklahoma), Zach Bailey (Oklahoma), Kyle Terry (Oklahoma), Tyler Caldwell (Oklahoma) and Eric Lapotsky (Oklahoma).
Henson's resume as a competitor speaks for itself. He went on to become one of the most celebrated wrestlers in the history of the United States, as one of just a few wrestlers in USA history to earn three world medals. In 1998, Henson became a world champion for Team USA at the World Wrestling Championships, in Tehran, Iran, which eventually led to him winning the John Smith Award for USA Wrestler of the Year. He earned a silver medal at the 2000 Olympic Games at 55 kg (121 lbs.) in Sydney, Australia, and won the bronze medal at the 2006 World Wrestling Championships at 35 years of age.
Henson started his collegiate wrestling career at Missouri, where he was a Big Eight Champion and All-American for Missouri in 1991. He then transferred to Clemson, where he became a two-time NCAA Champion, finishing his career with a 71-0 record. He was named as Clemson's Male Athlete of the Year in 1994 and was inducted into the Clemson Athletics Hall of Fame in 2000. Henson returned to Missouri in 1995 to earn a degree in parks, recreation and tourism management.
Henson and his wife, Stephanie, have four children: Jackson, Wyatt, Ruby and Georgia-Kate. They also have two dogs Biggie Smalls and Nelly.